Zanzibara Series
Bilad az-Zanj ('land of the blacks') is the name Arab travelers and geographers of the 10th Century gave to the Swahili town states of the East African coast. This stretch of the coast was distinguished from the Benadir to the north and Sofala further south. Later the name Zinjibar was applied to both this coastal stretch and more specifically also to Unguja and Pemba islands. A thousand years later, after diverse colonial histories – Arab, Portuguese, English and French – Swahili culture, distinct and unique, extends over the present day states of Somalia, Kenya, Tanzania, Mozambique and the Comoros.
The Zanzibara series presents Swahili popular musics of the East African coast, from Lamu, Mombasa, Tanga, Dar es Salaam, Zanzibar and the Comoros: Archival recordings from the 1920s-1980s are supplemented by contemporary recordings of special interest.
Zanzibara 10 – First Modern
Taarab Vibes from Mombasa and Tanga, 1970-90


In the early 1970s a new taarab emerged in the East African coastal cities of Mombasa and Tanga: In Mombasa, Matano Juma's Morning Star replaced strings with distorted organ sounds, amplified violin or clarinet; Zuhura Swaleh promoted an electrified tashkota as a major new sound in her band, digging deep in coastal ngoma rhythms and dances.
Crossing the border from Kenya to Tanzania, in Tanga, Black Star Musical Club's electric guitars and dance music rhythms paved the way for a broader audience reception of taarab away from the coastal Swahili towns.
Mombasa was at the forefront of taarab production from the 1960s to the 1990s, thanks in no small measure to the enterprising Mzuri record label. They would not just record and promote Mombasa based artists, but also invite groups from Tanzania. In the course of the 1970s records were displaced by the cassette and the initiative moved to Mbwana Radio Service in Mombasa's Old Town, soon the new center of taarab production and distribution. Taarab rose to new heights in the 1980s with the voices and hits by Malika and Golden Star's Mwanahela.
With the economic and political crisis in Kenya in the early 1990s and the concurrent rise of Dar es Salaam as the new center of music production in East Africa, Mombasa began to fade from its position as the prime taarab center. The early 1990s saw the rise of so-called modern taarab, a new style based on drum machine rhythm, powerful sound systems, and a novel fashion of inciting and insulting lyrics. Nevertheless, the musical innovations of Matano, Zuhura and Black Star opened up new vistas early on; and Malika's and Golden Star's lyrics paved the way for what was to come in the 1990s. In recognition of this, taarab from the Mombasa - Tanga era is now affectionately known as "First Modern".
Zanzibara 9 – Masika
Mbaraka Mwinshehe and
Orchestra Super Volcano
Tanzanias Mbaraka Mwinshehe rose to fame in the early 1970s to become the most popular dance music artist in East Africa with frequent touring across Tanzania and neighboring countries. In 1972 he formed Orchestre Super Volcano and this collection features the group's initial recordings from 1972 to 1974 featuring their new dance style "Masika".

Zanzibara 8 – Chungu
Rajab Suleiman & Kithara


Taarab music has defined Zanzibar's aural landscape for over a century, renowned for its lush mix of Arabic and western instruments, diva-worthy vocalizations, and allusive Swahili lyrics. The venerable and syncretic form is ambitiously renewed by Rajab Suleiman & Kithara. This lean and nimble group has uncovered the form's essential origins and is creating new musical conversations with its East African neighbors, historic Arabic cultural partners, and allied Western forms.


Zanzibara 7 – Sikinde vs Ndekule
A Battle of Bands in Dar es Salaam


A fierce exchange of songs and words ensued when some of Mlimani Park Orchestra's (Sikinde) major musicians went to join the rival International Orchestra Safari Sound (Ndekule) in 1985. It was the golden age of Tanzania's muziki wa dansi and the whole nation followed the latest news from these bands as these songs were first performed in the city's dance hall circuit later to be recorded by Radio Tanzania. The release features the songs of this exchange between the two orchestras, as wells as current hits by both bands and their singing stars Hassani Bitchuka, Muhiddin Maalim, Cosmas Chidumule and Beno Villa.


Zanzibara 6 – Mtendeni Maulid
Mtendeni Maulid Ensemble – The Moon Has Risen


Founded in the 1960s Mtendeni perform a visually and acoustically striking style of Sufi religious devotion called Maulidi ya Homu. The form has roots in the ancient Arab world, but today survives only in Zanzibar. Maulidi ya Homu is a unique Swahili Islamic tradition, until today it can only be found in a few places in Unguja and Pemba. Maulidi ya Homu is at once a musical, a religious, and a literary performance that draws on a rich heritage: A Sufi mystical tradition that has become amalgamated with Swahili aesthetical and cultural values.




Zanzibara 5 – Hot in Dar
The Sound of Tanzania 1978-1983


In the late 70s and early 80s, the city of Dar es-Salaam was one of the richest and most vibrating musical scenes in Africa, with some 25 to 30 professional bands performing in nightclubs and theatres. Tight dialogues between three or four guitars, horn section riffs and unfailing swing characterize muziki wa dansi ('dance music'). It was not only the music of urban night clubbers in Dar es Salaaam, but also the sound backdrop of everyday life in the whole country, thanks to the radio broadcast of Radio Tanzania (which also functioned as the country's sole recording institution). This anthology presents the most famous bands of that period: "Mlimani Park Orchestra", "Dar International Orchestra" and "Vijana Jazz Band."
Zanzibara 4 – Bi Kidude
Bi Kidude – The Diva of Zanzbari Music


Zanzibara 4 is a musical tribute to Bi Kidude, the legendary diva of Zanzibari music. Bi Kidude («the Little Thing») was born Fatma Bint Baraka in 1920s Zanzibar. In her youth Bi Kidude witnessed the growth of taarab as the region's most popular style. However she devoted herself to msondo (female initiation songs) first, joining one of the fashionable women's taarab clubs only later in her life. An emblematic singer throughout the whole region as a guardian of the old-style taarab songs of legendary Siti bint Saad. The recordings presented here span the last twenty years of Bi Kidude's career. She is accompanied by various ensembles, among them the famous Culture Musical Club, Zanzibar Taarab All Stars and Afro Arab Groove.
Note: In 2005 she was presented with a Womex Lifetime Achievement Award. A British film devoted to the diva, entitled "As Old as my Tongue, the Myth and Life of Bi Kidude", was released in the 2006.
Zanzibara 3 – Ujamaa
Ujamaa – The 1960s Sound of Tanzania


The craze for dance music – muziki wa dansi – began in Tanzania in the early 1930s. Cuban rumba records were all the rage and the urban youth organized themselves into 'dance clubs' like the Dar Es-Salaam Jazz Band founded in 1932. A legacy of the earlier brass band fashion, the earliest instrumentation added brass instruments to a layer of local drums. Strings followed —violins, banjos, mandolins and guitars. – Compared to dance music from neighboring Kenya or Congo, muziki wa dansi sounds sweeter and more laid-back, possibly an extension of the smoother Tanzanian life back in the 1960s/70s. It is generally built on a bed of two to three guitars and bass guitar, with drums, congas and other percussion having just basing time keeping and coloring functions. The lyrics are usually sung by a chorus rather than a single lead voice, horn sections of trumpets and saxophones punctuate the vocals.
Golden Years of Mombasa Taarab 1965-1975


Thanks to the legacy of Mzuri, a small Mombasa-based record label, the 1960s and 1970s now rank as the golden years of Mombasa taarab. Apart from the old stars Ali Mkali and Yasseen, the CD presents the initial recordings of Zuhura Swaleh and Maulidi Juma, both to become the most popular wedding singers well into the 1990s. Also featured are 'ud virtuoso Zein l'Abdin and the ever innovative Matano Juma.
Zanzibara 1 – Ikhwani Safaa Musical Club
1905-2005: A Hundred Years of Taarab in Zanzibar


Ikhwani Safaa Musical Club ('the True Brotherhood Club') is Zanzibar's (and probably Africa's) oldest music club, celebrating its centenary in 2005. Ikhwani Safaa's taarab orchestra and its songs are hailed up and down the Swahili Coast as the true essence of taarab. The CD revisits some of the orchestra's famous songs of years gone by, like Maulidi Machaprala's "Vingaravyo" or Mohamed Ahmed's "Mpenzi Wangu Hawezi", along with more contemporary songs featuring their current lead singers Rukia Ramadhani and Mohamed Ilyas.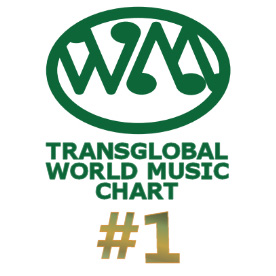 Zanzibara 10: Transglobal World Music Charts February 2021
«
The Super Volcanos are intense, talented, confident. When their leader, Mbaraka Mwinshehe, sings and plays guitar the rest of the band are inspired too: the trumpeter solos, playing jazzy counterpoint to the vocals. Everyone is carried along on the exciting rush. The horns, which add punctuation throughout, lend an excited tone to the production. The spontaneity of a live show is captured in each selection of this fine compilation as Buda Musique continue with their wonderful Zanzibara series, drawing on the musical heritage of Tanzania and the East African coast.
»
[www.muzikifan.com]
« [Kithara] s'attachent à restituer avec vigueur et sobriété l'art raffiné du taarab (brassage d'influences africaines et de mélodies empruntées aux films égyptiens et indiens), écartant toute mièvrerie pour ne conserver qu'une instrumentation acoustique subtile, parfait soutien offert aux vocalises enchanteresses de Saada Nassor et Rukia Ramadhani. » [Les Inrocks/France]
« [the] sound remains gloriously and richly acoustic, with deft real-time interplay and magnificent singing. » [Chicago Reader/US]
«
[Volume 7] This storming big band sound is a treasure. The lead singer of IOSS (Hassan Bitchuka) has a wonderful voice which you can appreciate fully here. Sweet harmony vocals, speedy guitars, bubbling bass, four on the floor drumming, punchy trumpets, warmly warbling saxophones. Even if you recognize the grooves you will have a hard time taking it off once you start playing it. This comp makes them new, dusts them off and reframes them for another whirl.
»
[www.muzikifan.com]
«
The first disc in Buda's Zanzibara series, focusing on the Swahili coast of East Africa ñ Somalia, Kenya, Tanzania, Zanzibar and Comoros. As in their Ethiopiques series, there ís a mixture of new and archival recordings accompanied by a well-produced booklet and photos. It ís fitting that the series begins with a new recording of Zanzibarís Ikhwani Safaa… Ikhwani Safaa is a 20-piece orchestra with violins, qanuns, nai, guitar, accordion and percussion, and theyíve been worked into great form. There are seven glorious taarab songs here mostly slow and stately, like a dhow in full sail and a gorgeous instrumental. … Certainly on this disc, old is gold.
»
[Simon Broughton, Songlines Jan./Feb. 2006;
www.songlines.co.uk
]
« Zanzibara Vol 3: Ujama - The 1960s Sound of Tanzania is a great snapshot of the late Sixties and early Seventies muziki wa dansi scene […]. In the late 1970s and early 1980s a new breed of bands swept through Dar es Salaam – the Mlimani Park Orchestra was born out of the Dar es Salaam Jazz Band and Juwata Jazz was created by members of the Nuta Jazz Band. Both these bands can still be seen strutting the city's stages every week. Zanzibara Vol. 5: Hot in Dar - The Sound of Tanzania presents a great overview of this era of muziki wa dansi. » [Lloyd Gedje, Mail&Guardian Online, Feb. 2011]
«
What this represents is a gold mine of classic Tanzanian music, sounding as good as new. The complete personnel are listed, the lyrics are translated, the sound is restored impeccably, and there are great historic pictures of the bands, maps, ephemera, and other photos.
»
[
www.muzikifan.com
]